Developing Talkers provides tools for truly differentiated instruction including components that align with Multi-Tier System of Support (MTSS) and Response to Intervention (RTI) frameworks.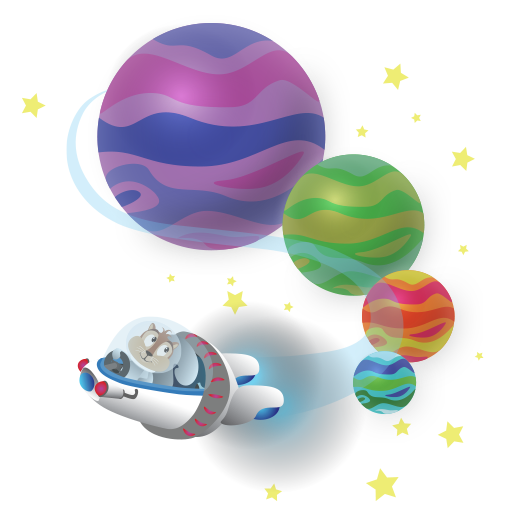 The purpose of the Developing Talkers curriculum supplement and training materials is to explain and put into action the evidence-based practices that boost children's oral language skills and conceptual knowledge. The curriculum uses a series of instructional routines that are repeated across all units. These routines use interactive, whole-class read-alouds and brisk small-group lessons as the core of the curriculum. A unique feature of the DT curriculum supplement is that most lesson plans are not located in a teacher edition/manual. Most of the softly-scripted lessons are printed right at the point of use. That means you'll find your lessons printed in the books you read aloud or on the back of provided picture cards. This "soft" script provides suggested talking points that teachers can adjust or improve to make the lessons fit well in your classroom.
The Developing Talkers kit includes 7 two-week units. In each two-week unit, one title always represents a narrative genre, a story with characters and a series of events. The other title always represents an informational genre, a non-fiction text that communicates accurate factual information.
Unit Topics
Ready for School (prep unit)
Feelings
Outer Space
Healthy Foods
Animals
Exercise
Weather
Whole-Group Activities
Each Developing Talkers book is read aloud three times over three days with your whole group. In these read-aloud lessons, students are invited to engage with the text through scripted comprehension questions and fun opportunities to act out parts of the book  Each lesson is different, as the questions scripted gradually become more challenging. In addition to these repeated, interactive readings, students are encouraged to respond to texts with drawing and writing activities.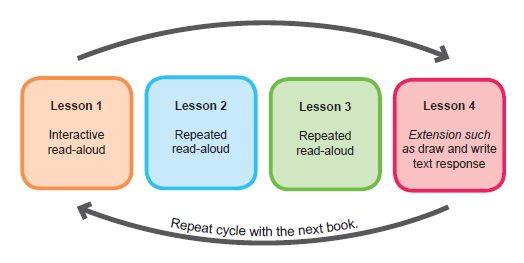 Small-Group Activities
Developing Talkers comes with activities designed to give a small group of students with limited vocabularies additional opportunities to interact with target vocabulary words and more deeply understand important concepts. Most importantly, the small-group setting provides opportunities for meaningful, back-and-forth conversations with the teacher.
Each Tier 2, small group activity comes with a teacher instruction card, picture cards, a script to guide you through the activity, and suggested scaffolds to encourage back and forth conversation.
There are five different types of small-group activities:
Concept Sort – Students sort picture cards into two different categories according to the 

concept depicted, and then explain their thinking.

Examples/Non-Examples – Students sort cards into two groups depending on whether they are an example or not of the target word.

Asking Questions about Pictures – Students respond to teachers' questions about pictures related to a target word.

Act It Out – Students will act out in response to pictures related to the target word.

Basic Concepts of Oral Language (BCOOL) – Students have an opportunity to practice using different linguistic features
Explicit Lessons
In addition to the routine whole-group and small-group lessons, Developing Talkers includes 19 "explicit lessons." These are special lessons to introduce a new curriculum component. The purpose of these lessons is to explicitly teach new concepts and skills. These lessons always include explicit modeling and supportive guided practice to gradually increase student responsibility.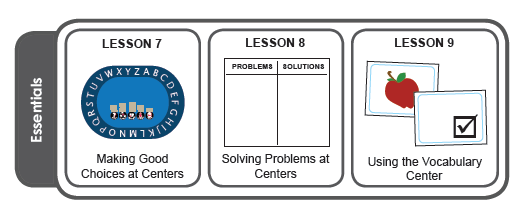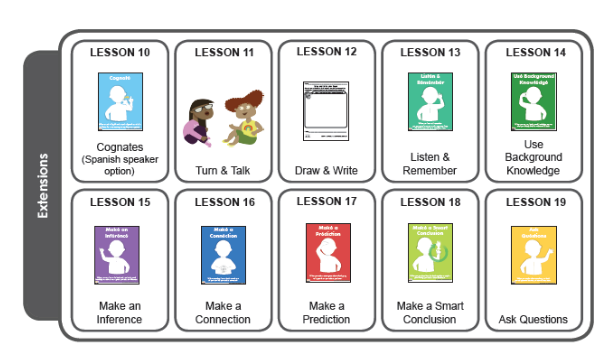 Sample Curriculum Materials